Looking for homes for sale in North Central Phoenix?
Every house has a style. What are you looking for? Answer 5 simple questions, and we'll send you available options to match.
What My Clients Say
Very professional and knowledge, we found a house that really suits our needs, close to my work and has big backyard for our dogs, thanks to Lisa for helping us. I will recommend her to my friends.
Lisa is an unbelievable real estate agent & sold our old house & found a new house in just a few days. Lisa actually got more for our old house than the listed price & helped us buy the new house under ...
Lisa is the absolute BEST! She is so flexible and always made time for us to see every house on our list. She provided great advice, and made finding a home truly the best experience! We wouldn't have ...
Lisa is wonderful to work with! She is very patient and flexible. Was always down to go see a house within a days notice. Once you decided on a home, she goes all in to make sure everything goes well ...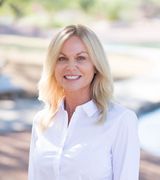 Lisa Dixon
8 sales in the last 12 months
© Zillow, Inc., 2006-2016. Use is subject to Terms of Use
What's a Zestimate?